Why did Brighton make our list?
Brighton is more than just a picturesque coastal town; it's an investment magnet.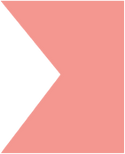 Why did Brighton make our list?
Brighton is more than just a picturesque coastal town; it's an investment magnet.
When considering where to plant your property investment seeds, Brighton should undoubtedly be on your radar, and here's why:
With nearly 40 000 students at Sussex and Brighton Universities and...
professionals looking for a change of pace from London, the demand for rental properties is always soaring.
Brighton's rental prices have surged by 8.2% since 2021, and it contributes a whopping £7B to the UK Economy. Plus, as one of the top UK cities for business, it magnetises tenants from professional sectors.
The Power of
Top Employers
Global institutions like American Express, Legal & General, and Domestic...
& General call Brighton home, providing a stable job market and a constant influx of professionals looking for quality accommodations.
The city isn't just rich in history; it's rich in innovation too. The digital business sector pumps over £1bn annually into the local economy, making it an evergreen hub for tech enthusiasts and professionals.
Want your tenants to love where they live? You're in luck! Rightmove's 2021 study...
hailed Hove as the 4th happiest place to live in the UK and the top spot in the South East of England.
Imagine a backdrop of a sun-soaked beach, the iconic Brighton Pier, and a promenade lined with cafes, shops, and arcades. Now, add in millions of visitors each year and a booming £380m tourism industry, and you've got an unbeatable blend of leisure and economy.
Renowned for its multicultural flavours and robust vegan scene, it's no wonder the city has been spotlighted as a food lover's paradise.
Not to mention the nightlife that never sleeps. From bustling nightclubs to soulful live bands, Brighton keeps its heartbeats echoing throughout the night.
Location,
Location,
Location
Situated perfectly between the South Downs and the Sea, Brighton...
boasts excellent transport links to London. For those balancing the buzz of London with the calm of the coast, the connectivity is unmatched.
By Rail: Reach London Gatwick Airport in just 31 minutes or London Victoria in roughly an hour.
By Road: Dover, South Downs National Park, and London Heathrow are all conveniently accessible.
By Air: Jet off to global destinations like Paris, Dubai, or New York within hours.
By Foot: Daily essentials like supermarkets and the beautiful beach are just a short walk away.
Property Investment Potential
Brighton encapsulates the perfect blend of vibrant lifestyle, economic...
promise, and unbeatable location.
With its thriving rental market, global business hubs, and an irresistible coastal charm, it stands out as a premier property investment destination.
Whether you're drawn to its digital dynamism, the allure of its beaches, or its booming economy, Brighton promises both rewarding returns and a radiant lifestyle for your tenants.
Investing here isn't just a financial decision; it's a choice to be part of a city that's on the rise, in every sense.
A stunning collection of 148 luxury homes, Goldstone Apartments offers a choice of 1, 2, or 3 bedrooms.
Each residence speaks of refined elegance, echoing an impeccable finish with open-plan living spaces and premium fixtures, ensuring a lifestyle centred around relaxation, unparalleled quality, and wellbeing.
Strategically positioned in the seaside village of Brighton, Goldstone Apartments boasts unrivalled connectivity. A leisurely 15-minute stroll finds you on Brighton's iconic beach, while vital destinations like London Gatwick Airport and central London are a swift train ride away.
These homes not only redefine luxury but promise substantial returns, making them a tempting prospect for investors, evidenced by yields of up to 13.2%.
Welcome to seaside luxury redefined. Welcome to Goldstone Apartments.
1-Bedroom Apartment
From £362,450
2-Bedroom Apartment
From £479,950
3-Bedroom Apartment
From £692,450
Yields Up To
13.2% Gross
Goldstone Apartments at a glance
Located in Brighton, a vibrant seaside destination
Under an hour to London by train
Collection of 148 luxury apartments
Choice of 1, 2, or 3 bedrooms
High-end finishes and open-plan living spaces
Premium fixtures, ensuring luxury living
Residents' lounge available
Communal roof terrace for relaxation
Dedicated co-working spaces
Parking available with selected apartments
Yields of up to 13.2% for investors
15-minute walk to Brighton's iconic beach
Close proximity to Hove Station
Expected completion by Q4 2023
Prices start from £362,450
999-year lease offering virtual freehold
Quick train access to London Gatwick Airport and central London
Daily amenities like shopping centres and Hove Park nearby
Positioned for both professionals and families seeking coastal life with urban amenities
Goldstone Apartments at
a glance
Located in Brighton, a vibrant seaside destination
Under an hour to London by train
Collection of 148 luxury apartments
Choice of 1, 2, or 3 bedrooms
High-end finishes and open-plan living spaces
Premium fixtures, ensuring luxury living
Residents' lounge available
Communal roof terrace for relaxation
Dedicated co-working spaces
Parking available with selected apartments
Yields of up to 13.2% for investors
15-minute walk to Brighton's iconic beach
Close proximity to Hove Station
Expected completion by Q4 2023
Prices start from £362,450
999-year lease offering virtual freehold
Quick train access to London Gatwick Airport and central London
Daily amenities like shopping centres and Hove Park nearby
Positioned for both professionals and families seeking coastal life with urban amenities